Missing Knox woman found dead in Winamac
Saturday, 03 February 2018 14:23
WINAMAC - A Knox woman who has been missing for almost three weeks was found dead Friday in Winamac, according to Knox police.
The body of Barbara McCurdy, 37, was discovered in her car in a back lot of the Braun Chevrolet car dealership on Monticello Street.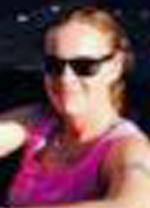 The Pulaski County Coroner's Office is leading the investigation into the cause and time of death. An autopsy has been scheduled.
Police are searching McCurdy's phone records in an effort to determine with whom she was in contact in the time leading up to her Jan. 14 disappearance, according to Knox police.
NewsCenter 16 in South Bend reports that, according to a witness, McCurdy was found slumped over in the passenger seat of her black Chevy Cobalt by a dealership employee.
As part of the earlier search for the missing woman, the investigation moved into Pulaski County for several hours on Jan. 25 when an area near Ripley was searched by police and firefighters, ending without results.
Also assisting with the investigation are the Indiana State Police and the Pulaski County Sheriff's Department, the Starke and Pulaski county prosecutors' offices, the Winamac Police Department
Anyone with information is asked to contact the Knox police. They can be reached at 574-772-3771 or 574-772-4122.