Pulaski County Farmers' Market offered this summer in Francesville, Winamac on alternate Saturdays
Friday, 23 June 2017 20:11
A Pulaski County Farmers' Market will run this summer on alternate Saturdays in Francesville and Winamac through October.
The market runs from 8 a.m. to 12 noon, on the second and fourth Saturdays in Francesville; and the first, third and fifth Saturdays in Winamac. Vendors are welcome.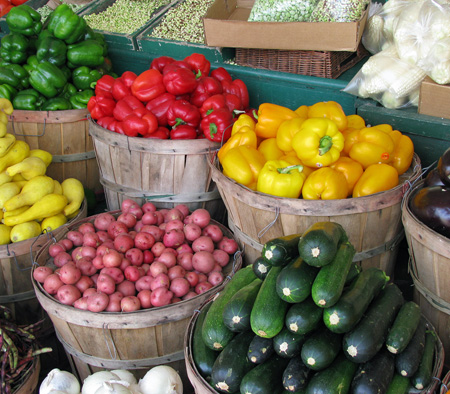 The Francesville market is located at the Agrisol parking lot on the corner of U.S. 421 and Montgomery Street.
The Winamac market has been re-located to the north lawn of the courthouse (Main Street side).
Sellable items will include fresh produce, plant items, flowers, baked goods, jellies, jams, preserves, syrup, honey, eggs and more.
A 12x12-foot booth space may be rented for $5 per Saturday. Trailer space may be rented for $10 per Saturday.
The start-up of the Farmers' Market was organized last year by the Pulaski County Economic/Community Development Commission. It now functions as its own non-profit organization.
For more information, or to sign up for booth space, contact Krysten Hinkle at 574-946-3869 or This e-mail address is being protected from spambots. You need JavaScript enabled to view it