Wright participates in 2017 Boston Marathon
Thursday, 20 April 2017 15:29
A former Winamac woman, LeeAnn Wright, 37, of Valparaiso, participated in the 2017 Boston Marathon Monday (April 17), completing her run in just over 3 hours and 50 minutes.
Wright ran under bib number 14910 and was one of 13,698 women participating, and of those women, 6,612 were in her age group.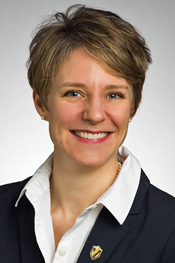 Her official time was 03:50:18. She had hoped to finish under four hours.
The Boston Marathon was first run in April 1897 with 18 participants, and this year 30,074 participated. In 1967, Kathrine Switzer was the first woman to run in the Marathon. She returned this year (50 years later), wearing the same bib number of her 1967 run, number 261.
LeeAnn Wright lives in Valparaiso and is employed by Valparaiso University. She is married to Steve Wright, formally of Winamac. She is the daughter of David and Wanda Zahrt, also of Winamac.