PMH breaks ground for MRI facility
Tuesday, 11 April 2017 14:41
WINAMAC - Pulaski Memorial Hospital trustees and staff broke ground Monday (April 10) for a new permanent facility for MRI (Magnetic Resonance Imaging) procedures.
The project, which will give patients 24/7 access to MRI scans, will be completed in August.
Hospital officials report this will be a big step forward for the community, as it will increase access to MRIs, which presently can only be performed on Tuesdays, Thursdays, and Saturdays in a mobile trailer that the hospital leases.
Having a permanent MRI will give patients around-the-clock access and will save money for both PMH and its patients.
Magnetic resonance imaging (MRI)is a noninvasive medical test that physicians use to diagnose and treat medical conditions. MRIuses a powerful magnetic field, radio frequency pulses and a computer to produce detailed pictures of organs, soft tissues, bone and virtually all other internal body structures.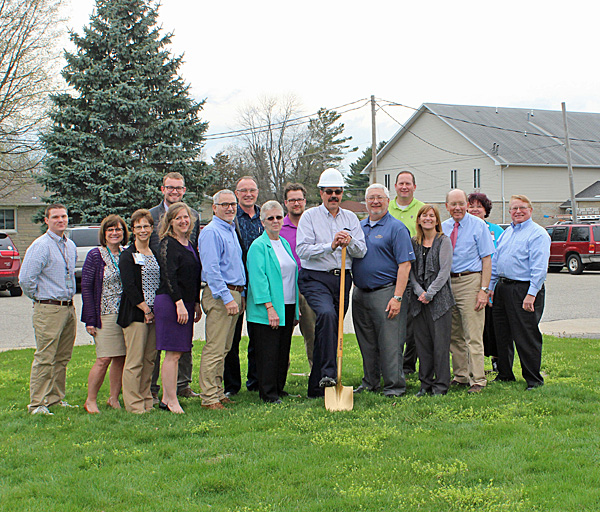 Breaking ground for the new PMH MRI facility are (front l-r) Bryson Minix, Sherry Jorczak, Linda Webb, Valerie Leman, Mark Wuethrich, Cheryl Scheffer, Charles Hutton, DDS, Courtney Poor, Julie Girton, Rex Allman, MD, and Tom Barry, CEO; and (back) Jeff Boer, Mark Boer, Tim Gearhart, Gregg Malott and Rana Berkshire.