Alliance Bank celebrates employee milestones
Friday, 31 March 2017 15:40
FRANCESVILLE -Alliance Bank recently honored employees reaching milestone anniversaries of five years or more.
Bank president Shane Pilarski presented each staff member with a service award and recognition for their achievement at the bank's annual team meeting held in February.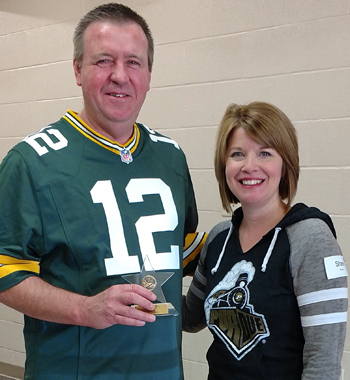 Those honored were as follows:
Special reward and recognition went to Steve Torbet who was honored with the 2016 Spirit of Alliance Award. This special Presidential Award is given in recognition of an employee with an above-and-beyond attitude and service that exemplifies the true mission and vision of Alliance Bank.
Ron Krugerand Carol Conley received recognition for 25 years of service.
Receiving recognition for 20 years of service included team members Julie Evers, Crystal Bailey and Barb Michal.
Hana Easter and Rhonda Hull were recognized for 15 years of service.
Employees recognized for 10 years of service included Barb Schultz, Gabby Bish, Nancy Griffeth and Ruth Lynch.
Miranda Howard, Kelsie Zellers, Renee Braaschand Pam Woodworth were recognized for 5 years of service.
Alliance Bank is a Real Community Bank® serving the communities of Francesville, Monon, Monticello, Otterbein, Oxford, Rensselaer, and Winamac and their surrounding areas.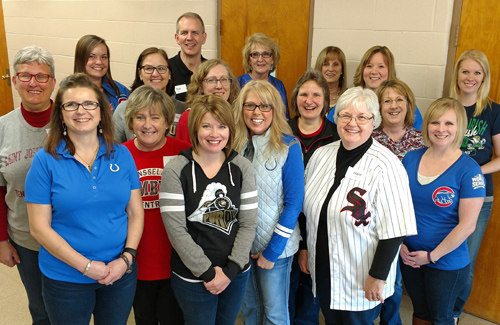 Alliance Bank 2016 Employee Milestones: (front l-r) Ruth Lynch, Barb Michal, Shane Pilarski, Rhonda Hull, Hana Easter and Alyssa Delph; (middle l-r) Julie Evers, Barb Schultz, Pam Woodworth, Renee Braasch, Nancy Griffeth and Kelsie Zellers; and (back l-r) Miranda Howard, Ron Kruger, Crystal Bailey, Carol Conley and Gabby Bish.